When it comes to food, chicken can serve the most mouthwatering dishes. People love to eat chicken literally anytime. From breakfast chicken sandwiches to lunchtime chicken curries, from chicken lollipops, for snacks to the chicken breast at dinner.
Chicken is everybody's go-to protein meal. But what's better than eating chicken? Cooking chicken! A great chicken meal might be a little hard to cook but when you cook up a storm and find out you have made an incredible chicken dish the feeling is indescribable.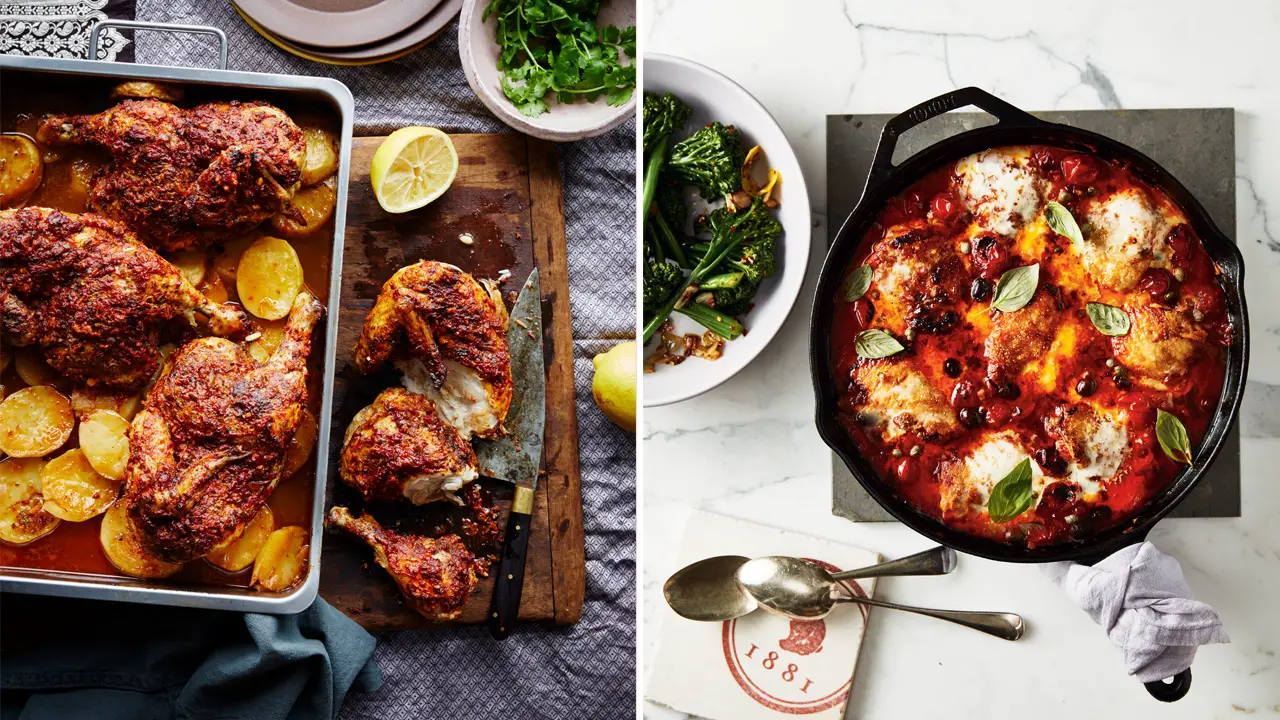 But if you had done so much only to find that it tastes bland then it is really going to be a bummer. The worst part is you will understand that something is wrong with the chicken, but you will not be quite sure what it is. 
Here we jotted down some techniques that could help you with your chicken meals. 
Fixing Bland Chicken Curry
A lot of people think healthy foods taste bland. That is false because eating healthy means having a properly cooked meal. So, it is supposed to taste better. A lot of things can go wrong while making chicken curry which can give a meh taste. Follow these tips to make your curry taste better. 
You need to be aware of the curry base. Ensure the addition of whole spices, fried till fragrant, after putting in oil. Add onions that mix well in the given oil and cook them till they appear brown.
Now, put in ground spices, salt, ginger, green chilies and garlic and wait approximately 30 seconds to a minute for the mixture to cook well. Be careful about the texture of the flame and don't get the spices burnt.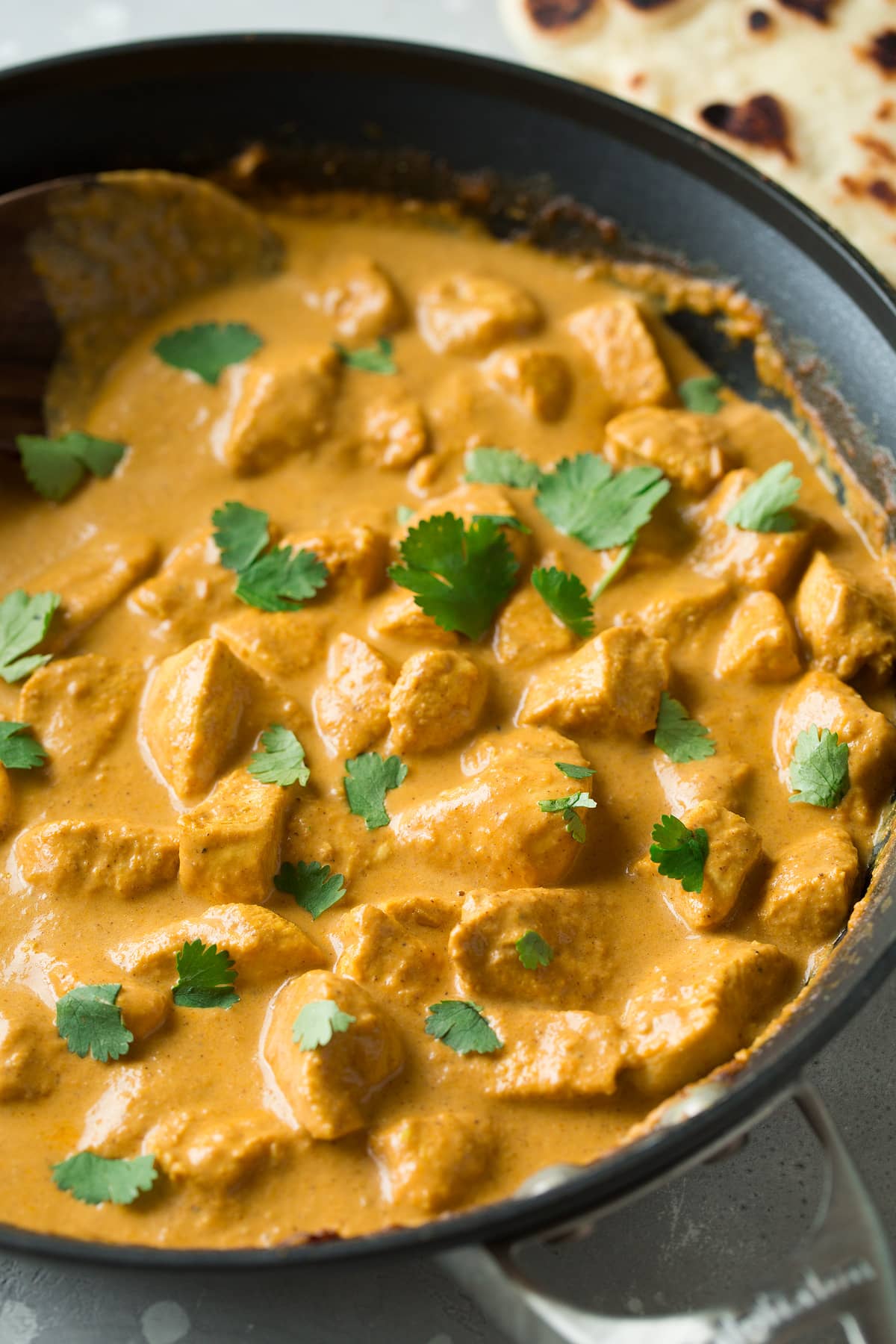 The best way to make your chicken curry is to properly use the thickening agents which are tomatoes and onions. Chop these into small pieces to ensure a rich thick gravy. Also, add the Garam Marsala in the beginning point of making the curry. This will help the spice burst its flavours completely everywhere. 
The other spices fry those in oil and use those to gently shimmer the meat. 
If you follow these tips you'll be able to make an amazing chicken curry. 
Fixing Bland Chicken Soup
Chicken soup has spread its wings. Now the bland taste of the chicken soup is nullified with flavours and spices. At restaurants, we actually get to eat good chicken soup but while making those the taste goes a bit off.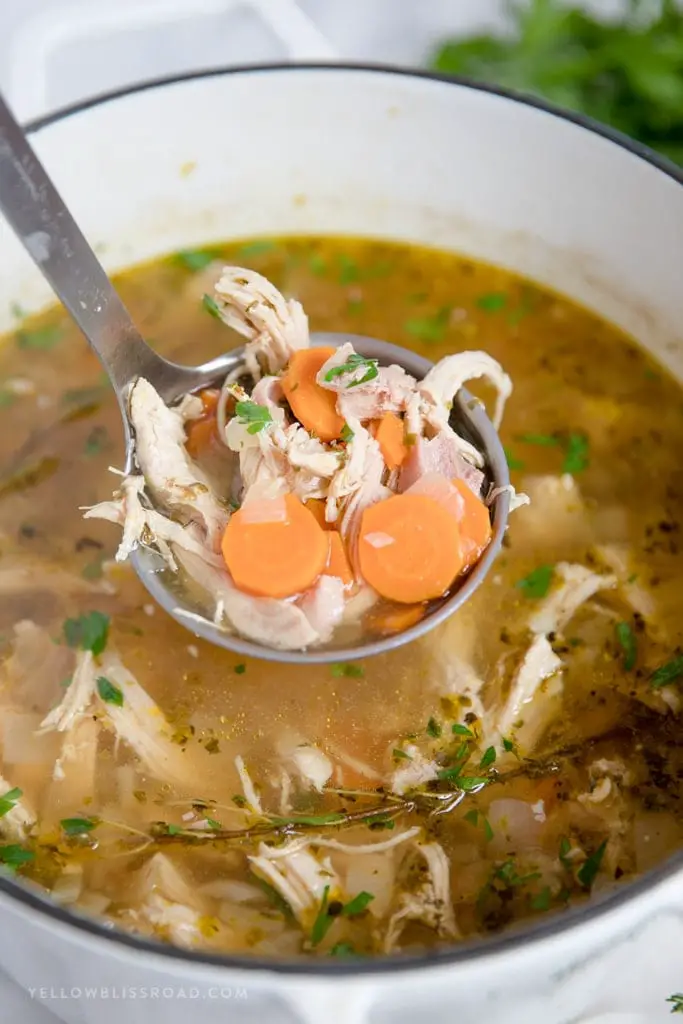 Spices and Herbs
The problem probably is the spices. To make your chicken soup taste better add salt, black pepper, garlic powder and onion powder. 
Process
Take a quartered chicken and brown it with olive oil. Throw in some celery, carrot, parsley and caramelize these. It releases the natural sugars of vegetables. You can always simply just boil the vegetables, but you will get a flat taste in that case but caramelizing them boosts the flavours. Add herbs and spices covering them with rich chicken stock. You will end up with a delicious chicken soup.
If you have no fresh herbs in hand, garlic powder and dried parsley could spring a flavour or two. 
Just remember to get the best out of spices while making the soup. You'll be rocking the soup world if you do so.
Fixing Bland Chicken Salad
We all want to have a good salad consisting of a taste with the balance of sweet, spicy, sour and salty. But the thing about chicken salad is the basic ingredients which are used to make it are mostly bland. The basic recipe includes creamy mayo, salt, chicken breast and celery. Adding an acid could help the flavours to nourish. The acid will give depth to your dish.
If you want to add characters to your chicken salad the secret ingredient to help you with that is pickle juice. Although adding chopped pickles here and there provides that extra bit of tang and crunch, you might also prefer keeping things on the simpler side and add a splash of the pickle juice.
The pickle brine, which is appropriately tangy and salty, helps in cutting through the fatty mayo and provides the necessary zing to the chicken salad. Opt for the pickles brined in vinegar and salt solution for the juice instead of the ones fermented naturally, as you're actually searching for the vinegary tang.
Salads are the most healthy meal. If you can add a bit of taste to it, you will be having a good meal and earning some nutrition points along the way. So, make your salad more flavorsome with these tips and serve in a good quality salad bowl to make your daily meal more colorful.
Fix Bland Butter Chicken
Butter chicken is my favourite fancy restaurant meal. The main reason behind a bland butter chicken is rushing while making the dish. A lot of ingredients are used to make a butter chicken and if they are not cooked properly, the taste falls. Keep an eye on the onions while making butter chicken and confirm that they do not stay undercooked. Brown all the ingredients and do not just sweat them. Sauté the spices in oil to bring out the aromas of those.
To get the juicy feeling from the breast and cook it properly, you can cut the boneless breasts into pieces. This also makes the meat gets cooked faster. While marinating your chicken the main spices should be added with curd, cumin powder and lemon juice.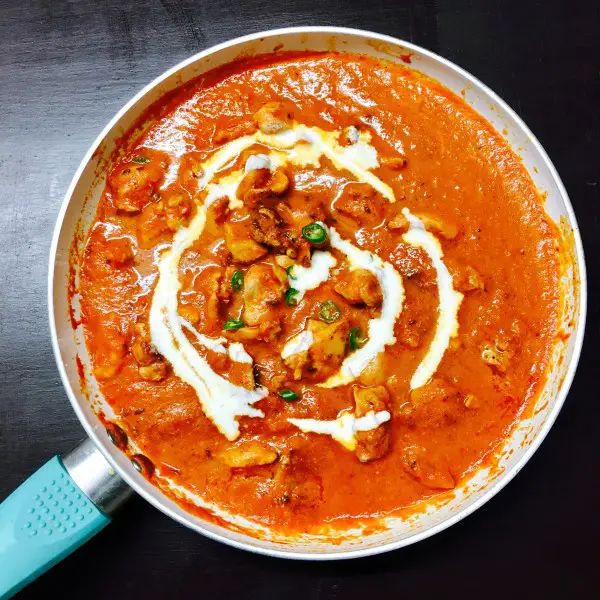 Conclusion
While cooking these meals always remember that you need to be patient and cook slowly. At times, you'll not like the taste, you might mess up the ingredients. But if you keep practicing and keep using better techniques, you can also ensure full extraction of flavours from the ingredients. Which will result in delicious meals. 
Best of luck!
Kristy Warren
Hello, I'm Kristy and the person behind KitchenPicker.com. I regularly post daily life kitchen-oriented things like kitchen hacks, kitchen tools, utensils, and related articles. The purpose of this blog is to make an archive and share my ideas and knowledge with my followers.